Private Contact for African Safari Photos
Contact African Safari Photos Website by filling out the form below.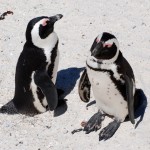 I will usually contact you within 24 hours.
However, if I am on vacation, bird watching, researching "Superstitions" or out of the country I will contact you when I return.
Comments or questions are welcome.